Description
Friday, Aug 2, 2019 | 7:00 – 9:30 pm
The Mansion, 2312 San Gabriel St, Austin, TX 78705
Every year Patriot Academy has a Torch of Freedom ceremonial graduation banquet. This has become a beloved tradition for parents, students, and lovers of freedom everywhere. Whether you've been before, or 2019 will be your first time, this year's banquet is sure to be a special treat.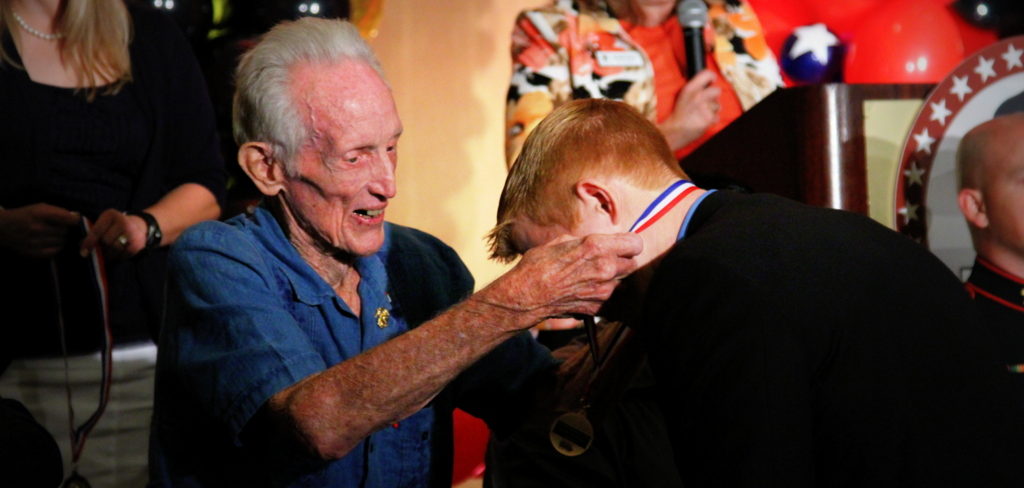 ---
Sponsor the Banquet
Our sponsors make it possible for us to continue to host this wonderful program. Please consider one of the following sponsorship packages.
Founder Sponsor – $2,500 (reserved table for 10, photo w/Guest Speaker; program listing)
Patriot Sponsor – $1,500 (8 reserved seats, photo w/Guest Speaker; program listing)
Minuteman Sponsor – $1,000 (6 tickets, photo w/Guest Speaker; program listing)
Dinner Sponsor – $400 (2 tickets, photo w/Guest Speaker; program listing)
To become a sponsor, select a sponsorship type from the ticket menu above.
---
What People Say about the Banquet
"The whole evening was encouraging, inspiring, and casted a vision for our nation. It gave us hope! We love Patriot Academy, and to have it all culminate in an amazing banquet, makes the week unforgettable. It's something we would never miss!" – Jeff and Andrea Moore, Kaufman, Texas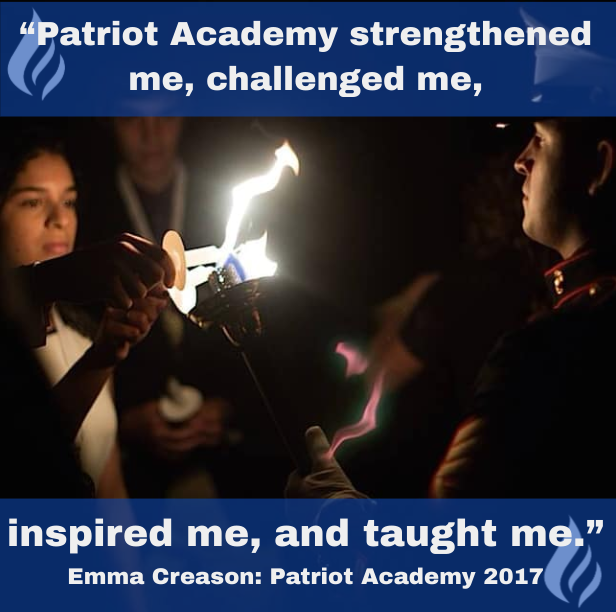 ---
Keynote Speaker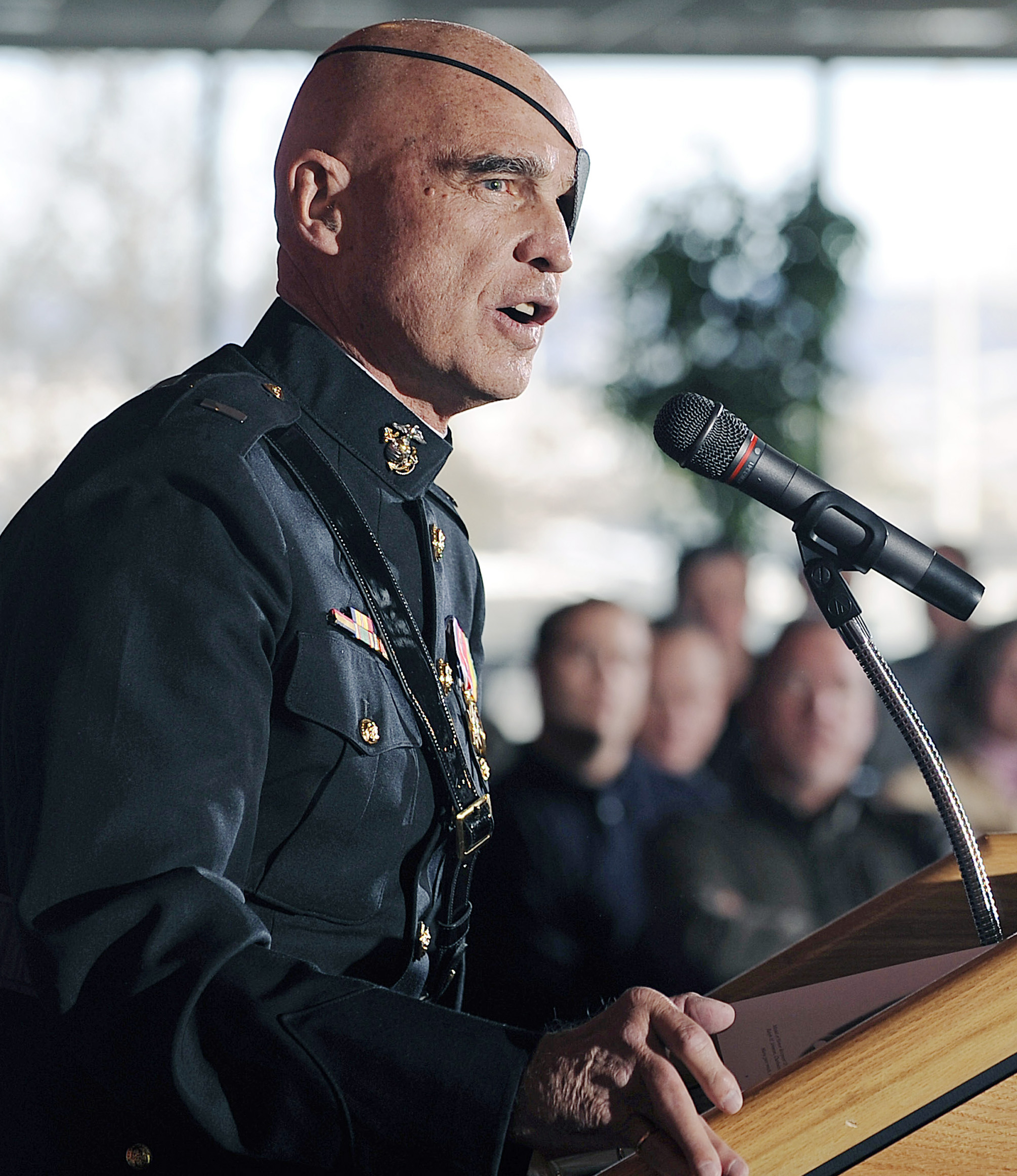 The evening includes a rousing update on the advance of freedom around the country from an exceptional keynote speaker. (Past speakers include David Barton, Rafael Cruz, Sen. Brian Birdwell, and The Honorable Allen West) This year, we are honored to have First Lieutenant Patrick Cleburne McClary, III, USMC, Retired, known to thousands as "Clebe McClary."
Clebe McClary is an American hero. During the Vietnam War, while some of his contemporaries were staging anti-war protests and desecrating our flag, the Lowcountry native was serving as a platoon leader in the First Reconnaissance Battalion. On the battalion's 19th patrol, the unit was attacked by the Viet Cong. Lt. McClary was seriously wounded, losing his left arm and left eye, yet he continued to lead his men. The numerous surgeries and long recovery period that followed could have taken a bitter toll, but he faced his rehabilitation with determination. In the years since, Lt. McClary has become a symbol of courage and hope to the many audiences around the world with whom he has shared his story.
In addition to hearing from this inspiring American hero, you'll be treated to testimonies from students who have spent the week being challenged and sharpened. The evening culminates in a beautiful torch passing ceremony, in which veterans of our Armed Forces ceremoniously pass the Torch of Freedom from one generation to the next!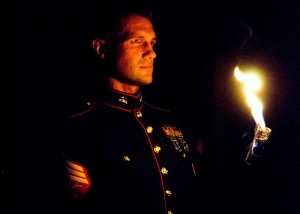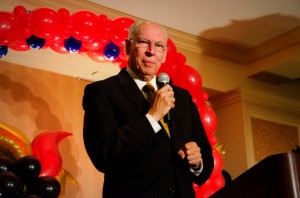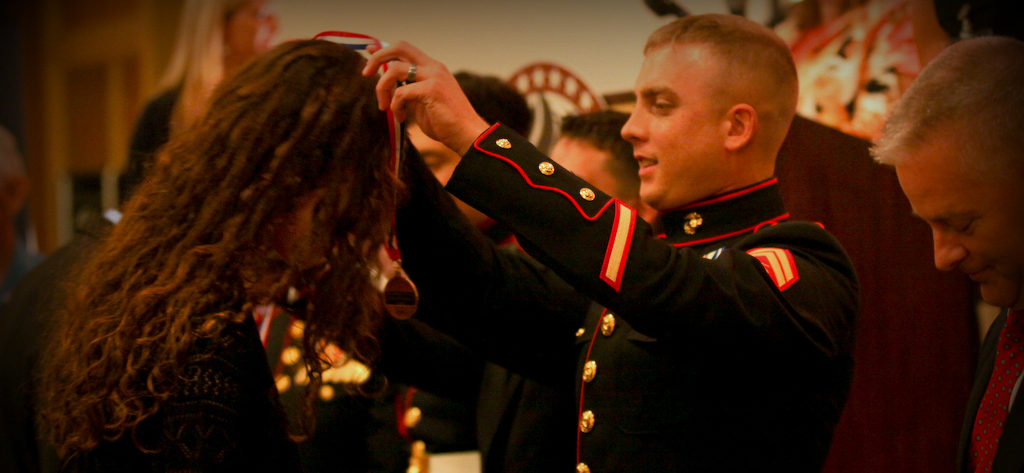 Join us in Austin, Texas for a very special evening.  We promise it will be unforgettable.